people viewed FC Barcelona packages in the past 24 hours.
In four clicks to Camp Nou
Customise your own package by selecting your own flight, travel dates, hotel and seating. No surcharges!
A visit to a match of FC Barcelona in the gigantic Nou Camp (capacity over 98,000) is a totally unforgettable experience. Barça won the Copa del Rey last season. The team, now trained by Ernesto Valverde, is guaranteed to demonstrate some fearless attacking and spectacular football. Watch stars such as Messi, Coutinho and Suarez in action and of course enjoy a long weekend with the delights of the wonderful city of Barcelona. A journalist of the Daily Mail went on a trip to FC Barcelona with us. Read about his experiences on the website of the Daily Mail.
Barcelona
Gerard Piqué's city happens to be one of the most cosmopolitan and avant-garde in Europe. It is also one of the most popular destinations for European tourists, with almost 30 million flocking here every year to laze on its beaches and marvel at its beauty. This puts it at number 4 on the list of most-visited cities in the European Union. It's not hard to figure out why, given its rich cultural heritage, gastronomy, balmy temperatures and permanent holiday atmosphere.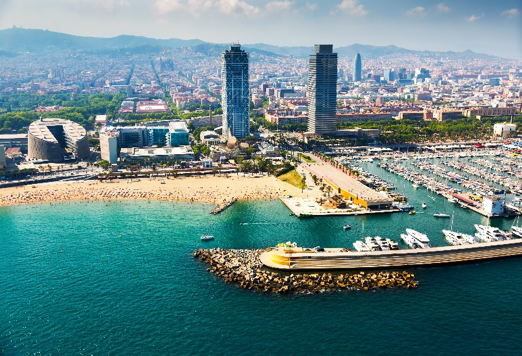 Experiences from our customers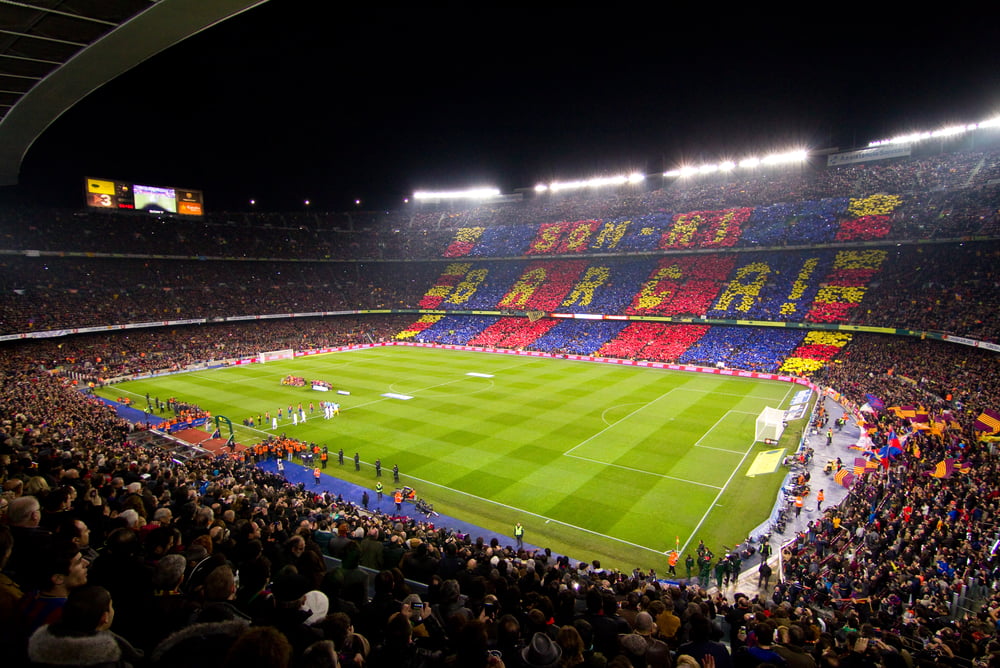 Loved having everything booked in one package; so much easier to know that flights, hotel and match tickets are all sorted.
- Camp Nou is incredible! We paid for premium seats and the view couldn't have been better - exactly what we wanted. The atmosphere in the stadium is brilliant; supporters behind the goal kept the crowd entertained with their drumming and chanting throughout the whole match.
- Staff at FootballBreak.co.uk were so helpful whenever we had to contact them prior to our trip.
Tip: - The Camp Nou tour is worth a visit too if you like your football trivia and memorabilia. We spent longer there than I thought we would (about 4 hours!). We did the Camp Nou Tour Plus which included the museum, great view of the pitch from the stands, Press Room, tunnels, Away changing room (NOT the Barca dressing room), dugouts, edge of pitch, Virtual Reality experience, Press Boxes... Audio tour talks you through everything as you go round. - Try to work out which side of Camp Nou your Access point is for the football match. Camp Nou is in between Maria Cristina and Les Corts metro stops and where your access point is will depend which metro stop is closest for you (we got off at the 'wrong' stop for our access point so had a lot of extra walking to do!)
anonymous, 2 persons
15 February 2020